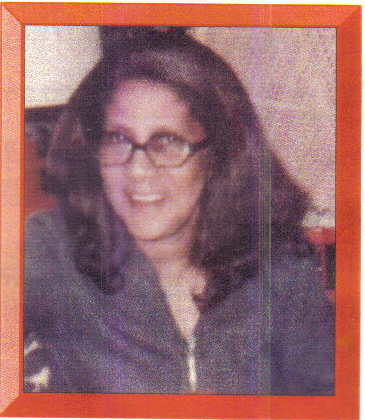 My Dear Grandmother
B.K.A
Honey
A.K.A
Madea
Every since the age of 3 years old, my grandmother took me under her wing and gave me tender loving care. Honey was a mother to me. Yes, even though I has and still have a mother. She taught me the values of a dollar, hard work and discipline. How? Well… When I was "hardheaded" and did not want to listen, I would feel it! With either a belt, hand, or switch. LOL! I am not saying that my grandmother was mean. She was a very loving and caring person. She was real. She kept a hammer under her chair…. But I never saw her use it. Don't mess with her nor her family. If you have ever been to her house and she liked you, she would ask for a picture to put on the wall. (Smile) she was very soft hearted. I would remember going to church and I would be in the choir singing. I would look right at her and she would be looking right at me. But when the spirit of God moved on her, even though she could not stand up for a very long time, she would still get and clap her hands. Then, there were time when she could not stand up, she would just wave her hands and then I would see those tears start to fall. That sight was very warming to my heart. Why? Well, because we have people in church today acting like they are too cute to praise God. But that is another story. There was even a time where I was going to give up on the ministry because I got tried of people talking about and how I danced. When I dance I dance out of my heart, deep from the bottom of my soul. But anyway, I went to go and talk to her about it. I just did not know how to talk to her about it. Therefore I was beating around the bush. LOL. But Honey knew something was wrong. She would tell me not to worry about what people would say or think about me. "Keep on doing what you are doing for the Lord because I am proud of you and you are my big baby." Those would be her words. It pushed me to go on with my life and my ministry. My grandmother was called the "Peppermint Lady" at church. She would have little bags of full of peppermints ready to hand out after church. she would give them out and tell everyone, " God loves you and so do I." That was her ministry and I know God was well please with that! Her favorite saying was, " God sits high and looks low, He knows what you are doing!" Honey was known for her beautiful flowerbed. She loves flowers. She stayed in the flowerbed. That was also a ministry, to show the beauty of the Lord. J So many people in the Sunnyside and Cloverland area loved Honey. She was a fighter up to the very end. On Mother's Day, May 13, 2007; I went to church and then afterwards I went to go check up on her. She was trying to talk and move, but she couldn't. She was getting weaker. My dad came in the room talking to her and he saw that she was trying to say something, but it was not coming out. SOOO, he started to kiss her on her neck. Honey was very ticklish and did not like that. So, my dad did it anyway. J You could see that she gathered all her strength to get both of her arms and make a fist and, of course, she hit my dad up side the head. THAT WAS SOOOO FUNNY!!!!!
So, I praise God for Honey. I know that I will see her again and God also knows that I miss her very much. At her home going service, I had the chance to minister in dance for God, my family, and Honey.
She encouraged me to do what I have to do for the Lord.
Honey, I love you and miss you and I know that you are walking around heaven….
See you later….
Love you,
Joy Hogan